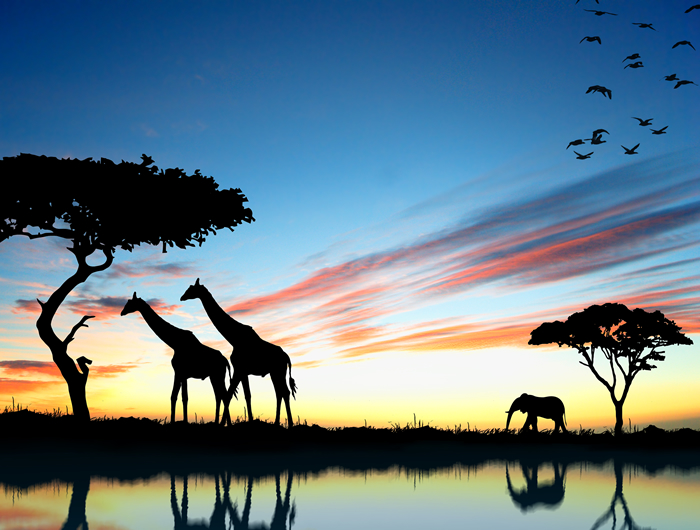 Celebrate a milestone event, or check a destination off your bucket list.
We all have that one special place or maybe more that we want to see within our lifetime. That place where we want to go all out, because it means something special. A place where we know we will probably never go again. A place for some of us that we have saved for a life time for others it just somewhere you always wanted to go. It could be alone or with family and friends.
Travel is a great way to celebrate that special birthday, anniversary, retirement, etc. Imagine dreaming about taking that once in a lifetime safari or a cruise around the world. You want to make sure every detail is taken care of. This is not the trip to skimp on. You want it to be a high quality trip where every part of your experience is special. You do not want to come home from a trip of a lifetime and say it was okay. Think of something along the lines of Africa, Australia, Japan or China. Of course a trip of a lifetime is wherever you want it to be.
You can spend your time dreaming about how wonderful it will be. Think of all the events you want to experience and we will make it happen. Take the trip and let us take care of every little detail.
River cruising has exploded onto the international travel scene over the past few years!
River cruise companies have added ships at an exponentially higher rate than standard ocean cruise ship companies, as more and more people are looking for a more intimate cruise experience. Many things set river cruising apart from ocean cruising. Here are some:
When river cruising, you are on land every day, and you see land always
Ports are charming and full of character, as river cruise ships can maneuver into smaller ports and towns
Shore excursions, wi-fi, and other travel perks are included in the price of a river cruise
The travel experience is more intimate with river cruises usually hosting 120-200 passengers, rather than 2,500-6,000.
River cruises offer upscale dining, usually made with fresh, local ingredients, and beer and wine are included with lunch and dinner
Less standing in line to get on and off the ship with river cruises
River cruises are popular in Europe but are also available in Asia, Africa, and the United States.
At Pampered Journeys, we find that our clients rave about their river cruise experiences. We listen to your needs and desires, and we take the time to plan the details of your river cruise, down to the ports and shore excursions. If you would like to try a really unique cruising experience, we highly recommend river cruising. Call or contact us today to start planning your amazing journey!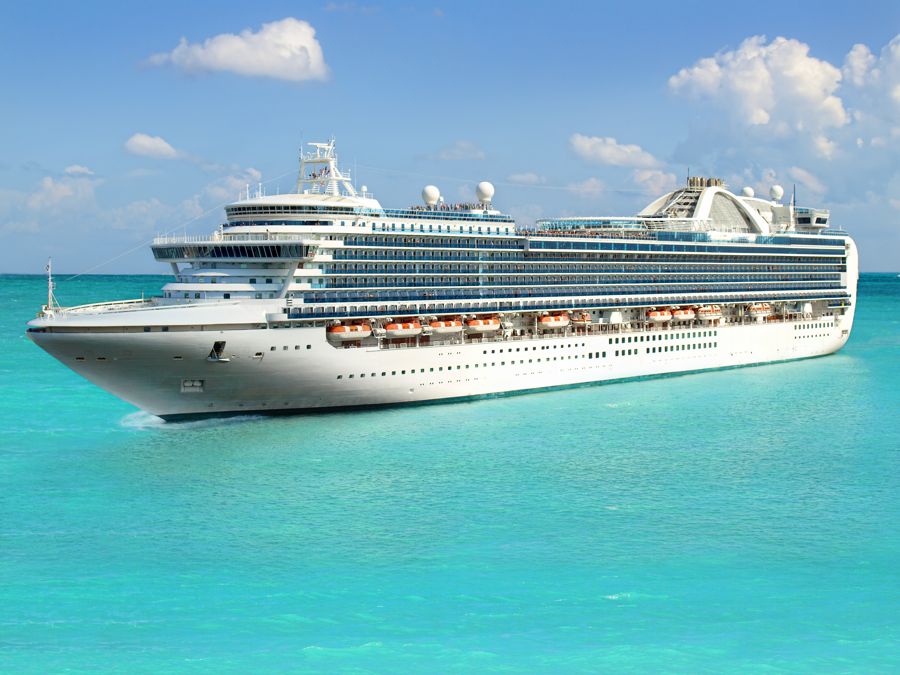 OCEAN CRUISING
Ocean cruising is a great way to explore the world.
There is so much to see and experience when cruising on the ocean.  You can cruise to exotic destinations or stay close to home and visit New England or Canada.  There are so many options available to you… and yet it is not for everyone.
It is a great way to travel if you are planning a trip with different generations.  There will always be something for everyone to do.   If you are on a mega ship the activities are varied.   There is usually an adult's only area on most ships.   This will give all members of the family an opportunity to do what they prefer.
Ocean cruising is convenient.  You can come onboard unpack your clothes and not worry about packing again until your trip is over.  You also do not have to schlep your luggage around.  Another convenience is that the ships come in all sizes. You can travel on a mega ship with 6000 people or a small ship with 400 or less.  It really depends on what you prefer.  The smaller ships can get you into ports that the big ships will have to tender.   The smaller ships also will allow you to have a more intimate experience.  The service will be amazing.
You can also explore more places in a short length of time, more than you would be able to do on a land trip.  If you are someone checking destinations off your bucket list this may be the way to get a taste of several different countries in one trip.  It would be totally exhausting to do this by land and also it would be a lot more expensive.  Again, it really depends on what you prefer.  There are so many options.
Speaking of options, there are a lot of food venues as well on ocean cruises.   There is basic fast food to fine dining.  These ships strive to give you a great food experience.  The more upscale the ship the more exquisite the food.   There are also specialty restaurants that you may pay a small cost to dine at.  These restaurants are generally upscale restaurants that you are paying a fraction of what it would cost off the ship in a big city.  You also have amazing entertainment that would cost a pretty penny on Broadway or in Las Vegas.
If you are interested in ocean cruising and need more information please contact www.pamperedjourneys.com and let us help you choose the right ship for you.
Pampered Journeys specializes in
planning travel experiences with groups within the community
in order to build a stronger sense of community. Travel experiences are a great way to foster and build relationships that will last a lifetime. We plan group travel for small to large groups. Business owners often come to Pampered Journeys looking for an
"out-of-the-box"
way to build community and relationships. Group travel excursions are a great way to help grow relationships with current clients, as well as nurture new relationships with potential clients.
We plan travel for senior groups, church groups, multi generational groups of family members, business to customer groups, women's groups, and so many more. The list of possibilities when it comes to group travel is limitless. If you belong to a group, and would like to include them in a Pampered Journeys experience, there may be special incentives available for booking a group with us.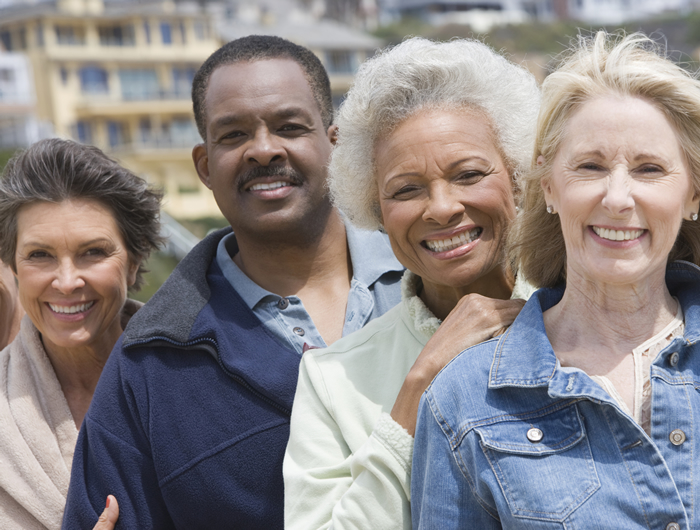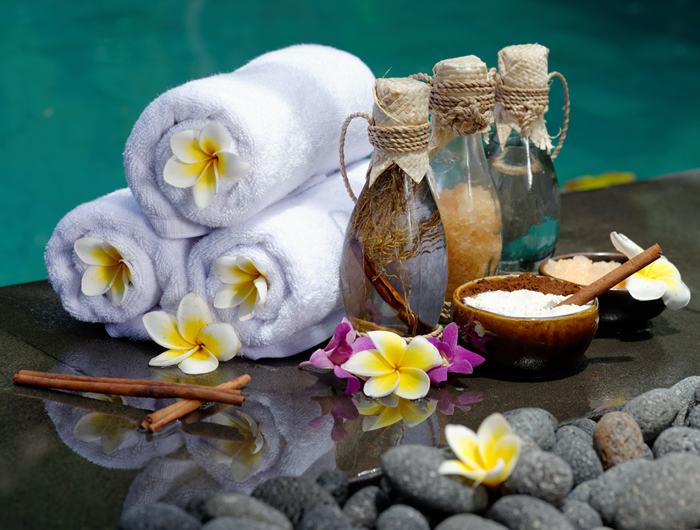 Wellness Travel is one of the fastest growing segments of travel. Not surprising, as more people become aware that taking care of your entire being is the secret sauce to living a long, healthy, and fulfilling life. People are looking for ways to get healthy or stay healthy.
Who is Wellness Travel for?
Frankly, Wellness Travel is for anyone committed to taking care of their entire being, mentally, physically, and emotionally. Wellness Travel can include weight loss/nutrition, fitness, relaxation/pampering and maintaining an already healthy lifestyle. Wellness travel can also support emotional well-being. We live in a society where people are constantly under stress. There is more research every day that stress is the underlying factor to so many chronic diseases.
Types Of Wellness Travel
Wellness Travel can be as simple as going away for a weekend to a luxury spa with your BFF's and leaving all the chaos behind. The job, kids, spouse or someone you are taking care of such as an elderly parent.
For some people Wellness Travel is about retreating. Going away someplace and incorporating the culture but also learning something about yourself or something new that will enhance your wellbeing when you return. Retreats are a great way to disconnect from events that are draining you and reconnect with yourself. Retreats are not always heavy duty spiritual stuff. Some people shy away from them because of this thinking. A retreat can be light and playful. The goal is to get away from your everyday routine, learn something new and maybe create a lasting bond with new friends that have common goals.
Another form of Wellness Travel is medical. Having a surgery done in a foreign country and taking sometime while you are there to enjoy the culture is a great way to de-stress. There are also many countries that provide excellent surgery and do not cost the exorbitant fees that we pay in the U.S. There are many big corporations that will reimburse you for part of the cost because of the savings.
Wellness Travel can also be for someone that is already fit and concerned about maintaining their healthy lifestyle while they are traveling. Hotels, resorts, and even cruise ships have incorporated the wellness lifestyle to some degree. This could be healthy and nutritious food to the latest yoga routine. Wellness Travel is one of the fastest growing segments in travel. Wellness does not have the negative connation of the past. It does not have to taste bad or feel bad to be good for you.
Where Travelers Are Well Taken Care Of...
See what other travelers say about working with Marina...
[testimonial_rotator id=98]