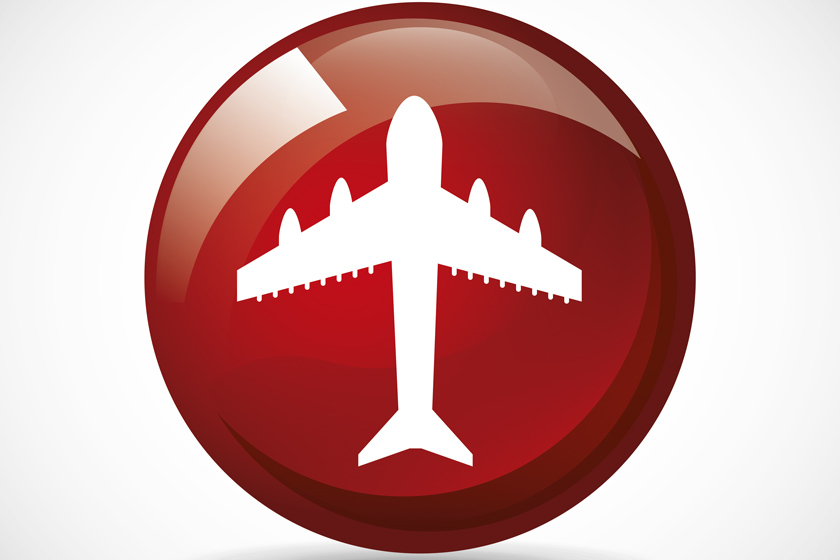 Bubble Travel will be our new way of traveling. What comes to mind when we think of a bubble? Maybe an image of a traveler surrounded by a bubble. Not exactly, but close. Bubble Travel is more referring to places that will be safe to travel to. They will bubble up in different areas, thus the name bubble. There will be domestic bubbles and international bubbles.
The reason we will have Bubble Travel is that there will be places that are safer to travel to than others. The bubble could have been a hot spot where the virus has run its course. It could be because of stricter compliance with hygiene, or better tracking of the virus, more isolated or just an anomaly that no one has quite figured out.
They are all places with low numbers and are not seeing numbers for the virus trend up, thus they are prime for Bubble Travel. They could also be 2-3 countries that allow people to travel back and forth. Caribbean/U.S. Canada/U.S. or Australia, and New Zealand. In Europe, it could be Italy, France, and Spain. There will be many of these bubble scenarios in the future.
3 Soon to Be Bubble Travel Destinations from the U.S.
Jamaica
Why Jamaica?
*The number of COVID- 19 cases are low
They have been extremely fortunate not to have contracted many cases of Covid-19. They closed their borders early.
*Proximity to the U.S.
Jamaica is easy to access. There are generally direct flights from most major hubs and even smaller airports.
*Experiences
Jamaica is diverse. Lovely beaches and amazing mountain views. There are many beautiful places in Jamaica. Culturally there is a lot to enjoy. Great food, art, music, and friendly people.
It is great for relaxing and unwinding. There are several magnificent properties. Check into the Moon Palace for wellness or family fun. Here you can unplug and recoup. Who does not need a little pampering and self-care after the last few stressful months? Maybe a little adventure is an option. Dunn's River Falls is a great hike with beautiful scenery. It is not for the timid as it can be quite slippery. There are many all-inclusive resorts for families and adults only.
*Great Value
You can get great value for your dollar. Getting great value is not to be confused with a cheap or budget vacation. We live in a world where we generally get what we paid for. Price is what you pay. Value is getting the most for the amount spent, not to be confused with cheap.
Jamaica is easy to access on a direct flight from the U.S. It will surely be at the top for Bubble Travel destinations.
Southern Africa
Why Southern Africa?
*Low number of Covid-19 cases
Southern Africa has had a low number of COVID-19 cases. You might say this is a blessing for this part of the world. Tourism is the largest industry. To lose tourism for any length of time will be detrimental to the people.
*Magical
Where else can you explore beautiful scenery, amazing food wine& art, and within a couple of hours go on a safari to a national or private game park? You will find some of the friendliest people eager to ensure that you have an amazing experience wherever you venture to.
*Experiences
There are so many unique experiences in Southern Africa. If you are looking for a deep dive into the history of Southern Africa, why not start in South Africa.
Johannesburg is the largest city in South Africa, and it is the gateway to Southern Africa. History abounds, you can learn about apartheid and the long struggle to freedom. Johannesburg is a cosmopolitan city with lots of cultural experiences. There is also great shopping and food.
Cape Town- The smaller sister to Johannesburg. Quieter than Johannesburg, but still has some bustle. The famous waterfront is a major attraction. There are amazing restaurants and the relatively new Silo Hotel, an old grain factory. The walls of the hotel are lined with eye-catching art and the new art museum sits on top of the Silo Hotel. No trip to Cape Town is complete without a trip to Table Mountain.
A short ride from the downtown area leads to the mountains. There are breathtaking views and the fabulous 12 Apostles Hotel and Spa. A wonderful place to stay. Enjoy a special cocktail or a glass of wine at the lounge and watch the most beautiful sunsets.
Safari – Where else can you drive a couple of hours and experience a safari with most of the big five without countering malaria? Of course, the big national parks are a plane ride away and they do recommend taking malaria tablets. There is also the opportunity to experience many more animals in their natural habit. There are also some astounding lodges with beautiful spas that offer signature treatments using local ingredients.
Winelands
Some of the best wines in the world are grown in this area. The Winelands are a good hour drive outside of downtown Cape Town.
Get pampered and sip great wines, all part of the experience at the Winelands. It is a paradise for wine and spa lovers. A great place to unplug, recoup, and enjoy nature.
This is a bucket list destination and remember it may well be one of the next Bubble Travel destinations.
European River Cruise
Why a European River Cruise?
*More control over where the virus is
Most European countries have closed their borders and may not open to foreigners until late December. These countries will have a much better handle on confining the virus and ensuring that they can trace it. This is sure to be on the Bubble Travel shortlist.
Small Ships
River cruise ships by nature are small. Typically, under 200 people per sailing, thus easier to manage the guests onboard. This allows for people to spread out.
Experiences
A variety of experiences await. The beautiful countryside is always there as a backdrop. There is nothing like a slow-moving river cruise capturing the rolling countryside and grand castles from yesteryear. Grab a glass of wine and become mesmerized by the serene vineyards.
Stopping in small towns along the river away from the bustling crowds. It feels like taking a step back in time. Want a little more action? Grab a bike or head out on a hike. There are several things to do via a river cruise.
Some ships are equipped with pools and a spa. The food onboard is locally sourced. It is also the perfect time to get off and walk through a small town. Have a coffee or wine at a local spot and people watch.
A river cruise sounds like the perfect fit for Bubble Travel.
When the time is right, contact Pampered Journeys and we will be happy to help you with your Bubble Travel to one or our list or maybe another destination.
What is your pick for a Bubble Travel destination?