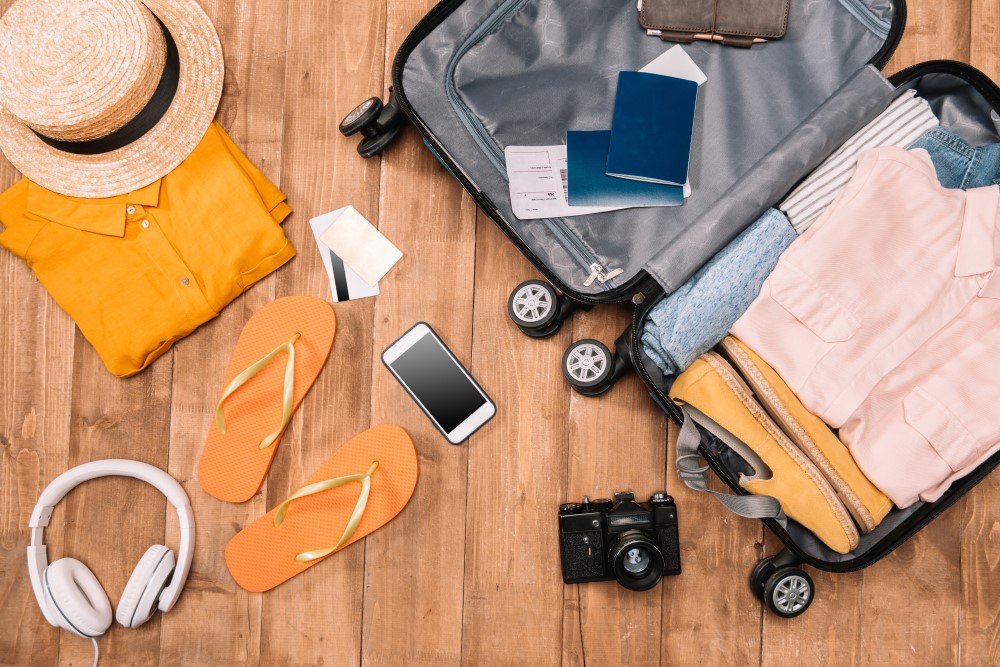 Here are few tips before taking off for the holidays
1). Check your passport dating. Make sure you have at least 6 months dating after you return.  FYI… Always keep your passport in a safe place. Most people know this but I have heard stories of travelers being turned around before they reached their destination because of a damaged passport.
2). Check with TSA before traveling.  There always seem to be something changing.  You also want to make sure if you are purchasing something that it will be allowed back into the country.  Also, check the requirements of the country you are traveling to.  Some countries will not allow you to bring food in.
3). Shop at your destination, or even better purchase gift cards.  Who wants to be charged for overweight luggage?
4). Pack light. Pack your suitcase and then take out half.  Most of us carry much more than we need.  Remember who wants to pay for overweight luggage?
5). Keep a positive attitude. Stay calm and remain civil.  The holidays can be stressful for some people. Remember all the things you have to be grateful for.
Enjoy the holiday season.  Engage with family and friends. Go somewhere fun. Eat yummy food. Show empathy for others, especially when traveling in a foreign country.  We sometimes want things to be as they are in the U.S. We travel to experience different cultures.  Let's leave expectations at home and go with the flow. The experience will be so much better.    Embrace the culture. Keep the device chatter to a minimum and you will have a wonderful holiday.   If you want to plan a "Pampered Journey" please schedule a complimentary 20 minutes consultation or call 843-400-4434.