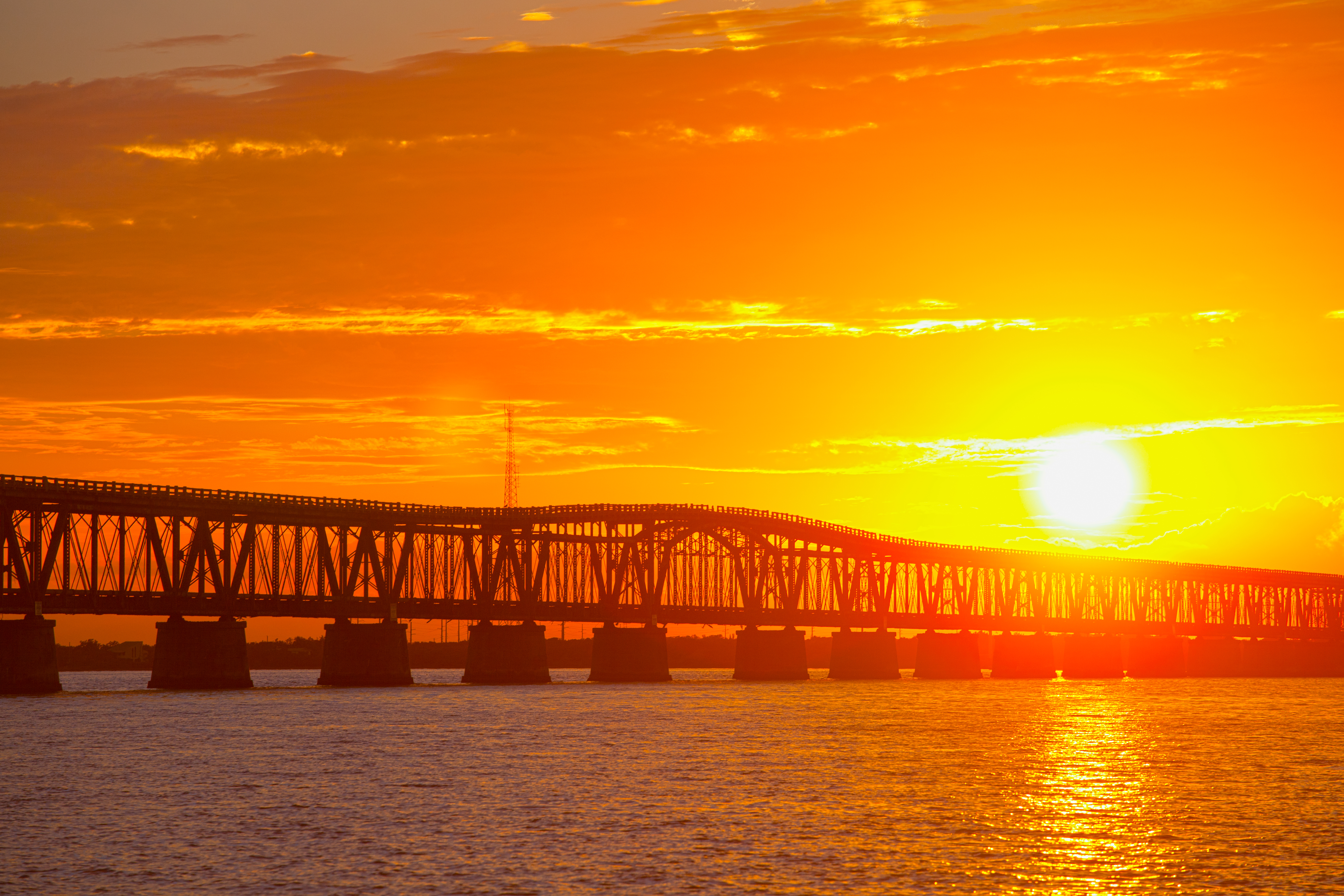 Key West Is A Great Place For A Short Escape
This summer I had the opportunity to escape for a few days to Key West with my daughter.  Pampered Journeys is all about creating lifetime memories, building a strong community, and being well taken care of as we explore and embrace new cultural experiences focused on food, wine, art, and wellness. Key West did not disappoint. It fit the bill perfectly.
Florida is a destination that many have traveled to for both business and pleasure.  I, however, never had the opportunity to visit Key West.  Therefore, if you want to slow down, eat great food, meet friendly people, have some great entertainment and see some of the best sunsets, Key West may be for you.  Yes, we do have some pretty awesome sunset's right here in Myrtle Beach.
                              7 Great Things To Do In Key West
1). Watch a beautiful sunset from the Southernmost Point or venture out on one of the sunset cruises. Sunset cruises are very popular in Key West.
2). Check out the city with an inexpensive tour Hop on the "Hop on Hop Off Trolley" a great way to see the city and get a lay of the land.  LAND.
3). Stroll the grounds of this famous artist known and his 51 cats with the infamous 6 toes. The Hemmingway compound and their 51 cats with the infamous 6 toes.
4). Visit this tranquil setting that captures beautiful butterflies from around the world. Butterfly House- This is also the home to the only 2 Flamingos in Key West.
5). Visit Higgs Beach where locals gather and also to visit the African Cemetery where 294 African men, women, and children died in the summer of 1860.  The U.S. Navy rescued 1432 Africans from three American owned ships engaged in illegal slave trade bound for Cuba. They were brought to Key West. 294 did not survive due to diseases as a result of their confinement and conditions.
6). Enjoy the entertainment at their playhouse or the several local bars and restaurants that provide entertainment. We had dinner at  LA De Da on Duval Street, the most famous street in Key West.  We were entertained by some ladies with amazing voices. They sang Doo Wop songs from back in the day. If you have an opportunity to visit Key West check these fabulous ladies, the Fabulous Spectrelles. 
7). Enjoy some of the best fresh seafood and of course their famous Key Lime pie. Check out the Banana Cafe for an amazing brunch.
GETTING THERE:
You can fly Delta all the way, or a little secret you can take Spirit Airlines to Ft. Lauderdale and grab an Uber or take the bus from the closest Greyhound station and head directly to the Keys.  It is a long ride but you do get to see parts of the Keys you would not experience if you were flying.
We, unfortunately, saw how the Keys were ravaged by Hurricane Irma last year.  It made me think about how everyone is left to fend for themselves once the media departs.  They are still working like eager beavers in the Upper Keys to bring it back to full capacity.
The good news for Key West is that they are a strong community.  Most of their funding for repairs is not from the federal government but from private citizens.  I was not aware of how much fundraising is done in this small region of Florida.  There are some very deep pockets there doing a lot of good.
Check into one of the numerous small hotels or a bed and breakfast. If you are wanting a little more pampering that can be arranged too. Key West is a great escape for a busy professional wanting a little R&R and much-needed pampering or a group of girlfriends who want a quick getaway. If you are a couple it is also a great place to create some romance.
Tourism is their business and they do a great job. I believe a lot of other tourism-driven cities could learn a lot from Key West.  They truly get hospitality.  The people who live here are proud and feel privileged to serve you.  The average worker is sharing an apartment or renting out a room in someone's house, and yet they are some of the happiest people I have ever met.
They make a choice to live in the Keys. They come from all walks of life, rich, poor, educated, retired, old, young, and college students. They have very little crime.   The residents love the laid-back lifestyle and realize that tourism feeds them and their families.  They are committed to you having a wonderful experience.
The next time you are in need of a great escape and a little pampering takes 4-5 days and head to Key West. Keep an open mind. The people are friendly, authentic, laid back and very non-judgmental.
If you need help planning your next pampered journey visit my website www.pamperedjourneys.com or email marina@pamperedjourneys.com