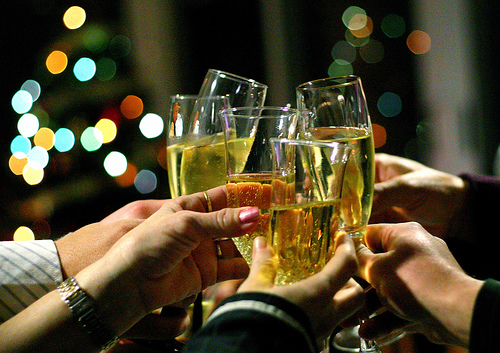 Anniversaries, birthdays, and other once in a life time events are being celebrated more and more via travel. Why travel? Travel is a great way to create life long memories of these special events. It is an opportunity to step away from the ordinary events of every day and experience something new.
People come to me and ask what can I do to celebrate this special event? Of course the first thing I do as a travel professional is ask a lot of questions and listen. Once I have found out what this client may or may not like I can start to do research on the perfect travel destination for their celebration.
Here are few things that come to mind.

1). An African safari to celebrate a major event with family and or family and friends. I help plan trips that are not common. My clients want an extraordinary experience that they can cherish forever. I would recommend South Africa. Cape Town is a great place to start. It is a cosmopolitan city with cultural events, art, and great dining. It is also one of the most beautiful places I have been to. If you enjoy wine there are great wine lands about an hour away. You can be at a game reserve in 2 hours or hop a plane and head to Zambia. Imagine having a private dinner celebration in the middle of a game reserve with the stars popping out like jewels from the sky. This trip can be done with a group or with you own small party. If you elect to do the safari with just your group it will need to be at least 9 people or it could get quite expensive.
2). A river cruise is another great way to celebrate. Imagine checking into your floating hotel and not having to pack or unpack for the next week or two. It really depends on how long you want to be away. River cruising can be pricey, but most river cruises include the excursions, also wine and beer at lunch and dinner. The more upscale will offer gratuities and drinks at any time. Most river cruises are for adults. They will however consider younger children 12-13 if they are mature and well behaved. Not to worry if riving cruising is something you are considering as a family it can be done. There are a few river cruise companies that arrange for family river cruises in the summer months. There are all families on these cruises and they are geared for families with young children. However, that being said most river cruises are for adults. There are very upscale luxury cruises and also premium and budget river cruises. It all depends on what your pocket book can afford. The higher the price the more amenities you will receive. River cruises also give you an opportunity to get up close and personal within the countries you are visiting. You are traveling with no more than 150 guests. On the more exotic river cruises the numbers are even lower. The price will be higher but you are experiencing something that not everyone is able to or desires to do. If you are looking for lots of entertainment and night life on board this is not the ship for you. These ships are all about the destinations. Here are some of the more exotic places to celebrate on a river cruise. You can see China, South Africa, Myanmar and the Baltic. Of course if you love Europe there are plenty of places to discover. My next river cruise will be visiting the wine country in France.
3). Specialty cruising is another great way to celebrate. You are on the ocean but the ship is still small. Most specialty cruising will not have more than 600 people onboard. They have a lot of the amenities of a larger ship but on a much smaller scale. For example, they will offer a spa, entertainment at night, and some will even have small casinos. The difference is in the service and amenities. These are services you would receive at a 5 star hotel. The more lavish the ship again the more amenities you will receive. Some specialty ships are all inclusive. They offer everything included. This means drinks, excursions, gratuities and even butler service. Some will offer everything except excursions. The great thing about specialty ships is that they are small enough to get into ports that big ships can't. This means you will get to explore some really unique destinations. You will also not have thousands of people showing up at the same port. Large ships stopping at ports at the same time can sometimes spoil the experience. The vendors are overwhelmed and can't give you that quality time that you may receive by coming in with a small ship. These specialty ships go to some very exotic destinations around the world and stop in only a few of the huge ports so you have a totally different experience. The crew will get to know you by name. They will go all out for someone celebrating a special occasion. Children can come on these ships but keep in mind most of them are geared toward adults or older children who don't require the same attention as small children. There are some specialty ships that do cater to families.
Share how you celebrate in style for special occasions.